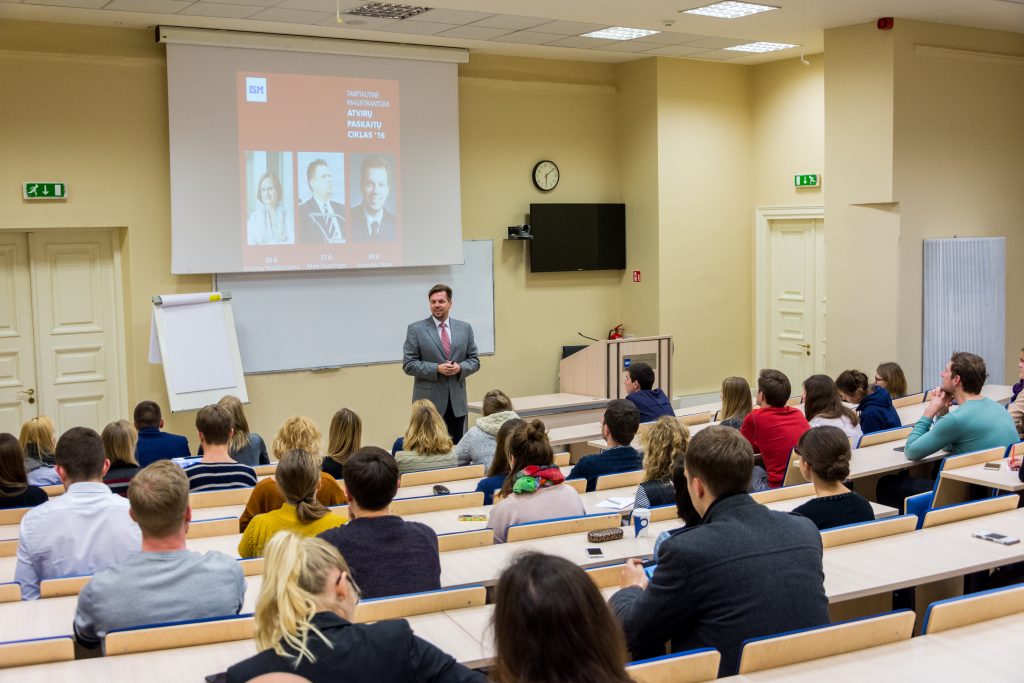 As a teacher, I spend hours and hours in front of students and business executives, delivering lectures, seminars and workshops. For more than a decade, I am practicing highly interactive and motivational lectures. My approach to teaching resulted in invitations for delivering keynotes and speeches at various business events.
My approach
I deliver exclusively tailor-made speeches. I understand that your business event is one-of-a-kind and deserves a speech that will address your audience in a specific way.
There are two main inputs that I use in developing a speech for your event: your event goals & your audience. We need to collaborate closely in order to get the speech right. A speech can make or break the event. Latter is not an option for me.

Topics
The topics of my speeches are related to my teaching, research and consulting experience:
Digital Marketing (e.g. Digital Marketing Strategy, Content Marketing, Managing Consumers in the Digital Environment; User eXperience…)
Branding (e.g. Doing Branding in the Digital Age, Branding by Numbers…)
Services Marketing (e.g. e-Service Quality, New Service Development-NSD…)
Product Management (e.g. Developing Products That Customers Love; NPD Process in Practice…)
Consumer Empowerment (e.g. Shift of Power From Brands to Consumers…)
Location-based Marketing (e.g. What Makes Customers to Opt-in?; The Power of Location-specificity in Mobile Marketing…)

My speaking experience
I delivered speeches at various types of business and academic events:
Business conferences (e.g. IBM-"Technology is the engine of change, but people are the heart"; Marketing by Numbers 2016, Marketing by Numbers 2015, Manager20, Web Strategija…)
In-house events & corporate retreats (e.g. "From Product to Brands" for a media company; "Strategic Marketing Planning" for a bank; "Digitalization of Marketing" for a pharmaceutical company, "Digital and Social Media Marketing & New Sales Channels" for a home appliances producer; "Retailing in the Digital Age" for a retail chain, etc.)
Universities (e.g. "What is #trending in marketing?" for prospective students at ISM University of Management and Economics)
Academic road trips (e.g. "Marketing in Croatia" for students from WU – Wirtschaftsuniversität Wien)
Academic conferences (e.g. "Location- specificity in mobile marketing: what is driving consumers to opt-in?", a welcome speech at 2nd International Conference on Economics and Business Management)

What you can expect from me?
A tailor-made speech for your event – Every event is a unique one.
Up-to-date insights & information – Fresh and relevant content for your audience.
Passion – I speak to inspire and motivate your audience.
Reliability – No matter what, the show must go on! I am prepared for all scenarios.
What is the first step?
Share the information about your event and requirements with me via e-mail or contact form and we will arrange a meeting in order to discuss how I can inspire & motivate your audience.